1867- 2021

In 1867, those who were led by the Spirit of Christ to look for "New Hope" in their religious life, separated from the "white affiliated membership church", Pleasant Hill Baptist Church. New Hope has had fifteen Pastors each contributing enormously to the growth and prosperity of God's kingdom.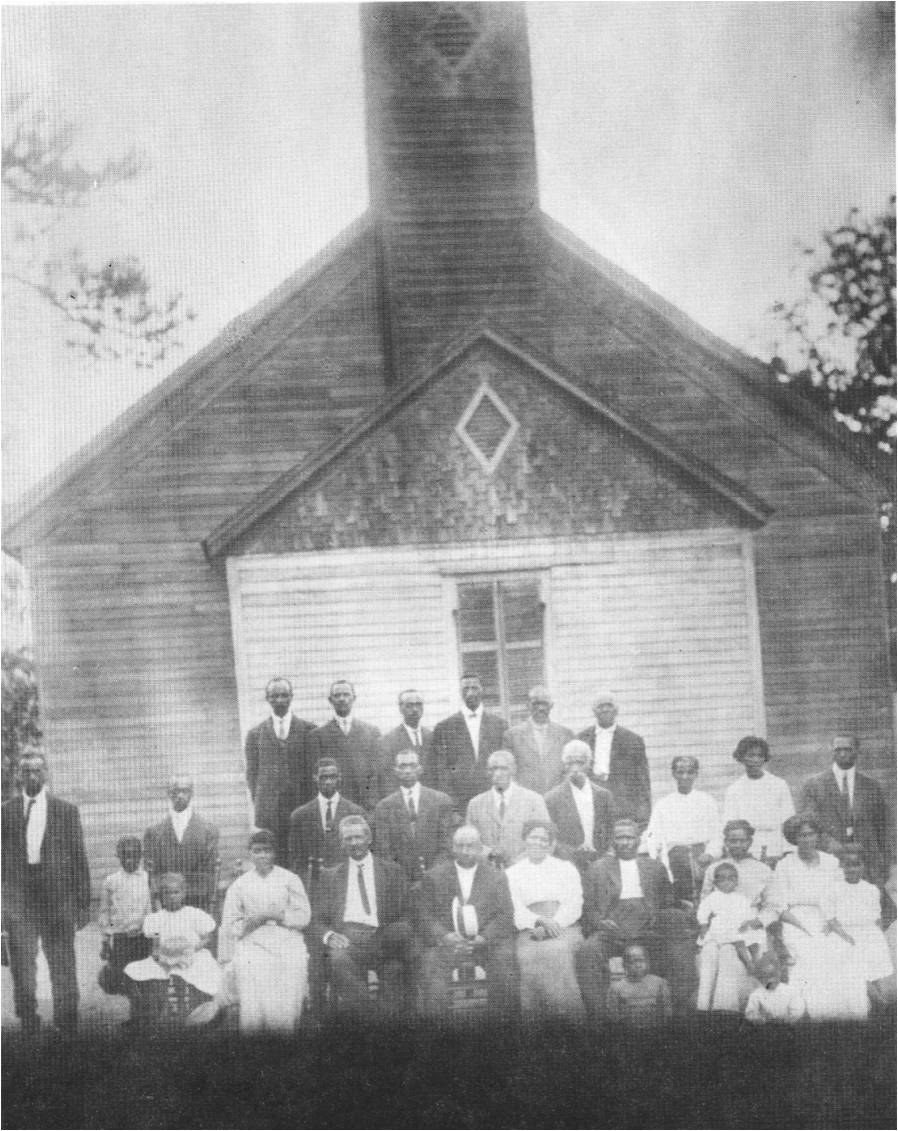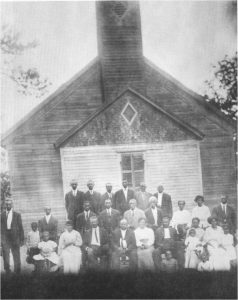 The New Hope Missionary Baptist Church was organized under the Pastorate of Reverend Seaborn Rucker who served as its first Pastor.  Anxious to have their own Church and worship service, these founding fathers held service under a brush harbor for three years before obtaining a church site. Pleasant Hill Baptist Church donated a barn for the first Church building.
Reverend Formby served as second Pastor, however, no records were kept of his leadership.
The church membership grew under the leadership of the third Pastor, Reverend M. W. White and consequently a new church was erected and Sis. Nancy Florence donated the church bell that is presently in the old Church Tower.
Under the leadership of Rev. C. N. Ellis in 1925 - 1927, a baptismal pool was built. Prior to the outside baptismal pool, people would have to walk to Old Lost Mountain Road, now Richard Sailor Parkway to be baptized in the pond located there.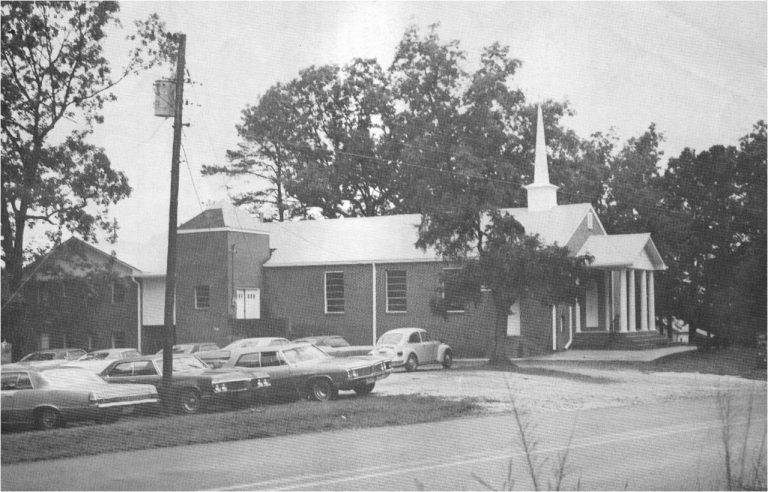 From 1927 through 2000, New Hope was blessed with membership and saw its facilities grow.  Below are just a few accomplishments along the way.
1934, Under the leadership of Reverend A. G. Belcher, the vestibule and choir stand were added to the building.
1947 /1948 the church was torn down and services were held in the "Negro School" which was located on our vacant lot facing Brownsville Road.
1949 /1950 a new Church was built with the help from the church members where Reverend R. H. Williams, served as eleventh Pastor for a period of six years.
1952 to 1967, the first heating and water system was added to the church, as well as pews and pulpit furniture.
1967, New Hope was blessed with another great leader, Reverend J. C. Carter, who served as thirteenth Pastor until 1979. Under his devoted leadership, renovation of the church and the corner stone was laid on October 6, 1974.
1979, additional land was purchased (1.8 acres), Dogwoods were planted and the parking lot was repaved.
1987, with the celebration of our Revival services, our fifteenth and current Pastor was found. On October 16, 1987, Reverend Ralph Steed was called to Pastor this great establishment.
1995, New Hope Missionary Baptist Church entered a new sanctuary. Since entering this facility, we have been blessed with increased membership, ordination of deacons and ministers, purchase of a second bus, community outreach programs, and added additional staff on a full-time basis.
The Village of New Hope Learning Center began in 1995 in the old church building, as a shared vision in the heart of Pastor Steed who saw the need for a Christian Education alternative and an out of school haven for Cobb and Paulding counties. The Village of New Hope was comprised of the Child Development Center servicing children in Pre-K3 and Pre-K4; the Academy offering quality education from kindergarten through eight grade, and summer day camp servicing children ages 5 through 11.  The Village opened for classes in The Child Development Center in June 2000 with 27 students in two classes, Pre K3 and Pre K4.  Summer camp was also held for 100 children. The Academy opened September 5, 2000 with 22 children in Kindergarten through the eighth grade.
1996, five Missionary Youth known as TARGET - YOUTH ON A MISSION Missionary group from around the world, including Japan were baptized at New Hope.
1997, The Christian Life School of Theology (CLST) was organized.  Initial enrollment was 28 students; 12 graduated in 2000; two received Doctorate of Divinity.
2002 saw many accomplishments by The Village at New Hope:
Enrolled 54 students for the school year
Graduated 13 kindergarten students
Graduated our first eighth grade student who began with us in 2000
Received the highest possible grade on the Annual Child Care Licensing Inspection
Established a Parent Teacher Association
Replaced 17-year-old furnace in the school building
Built two storage closets in two class rooms
Established partnership with Hose Williams Feed the Hungry and Homeless Campaign
Established a community service project whereby the children visited local nursing homes
Our members are recognized for their commitment and community service. Deaconess Willie G. Watts is recognized as "the pie lady" of Powder Springs.  She was honored by the City of Powder Springs.  April 17, 2006 was proclaimed Willie G. Watts Day. Senate Bill 96 was passed in Deaconess Watts honor to eliminate the licensing of entrepreneurs selling more than $2000 worth of homemade products annually.
Deacon George Beavers became the first African American to have a local park named in his honor.  The Washington Street Park located on Landers Street, Austell, Georgia has been named George Beavers Park by the City of Austell.  Deacon Beavers was born and raised across the street from this park which was previously the Washington Street Elementary School where he attended school prior to entering Lemon Street High School, Marietta, Georgia. The Park was officially dedicated December 12, 2007.
In 2007, Due to circumstances beyond our control, The Village at New Hope was closed December 28, 2007.
The New Hope College Care and Scholarship committee was formed under the leadership of Reverend. Dr. Cedrita Siplin-Reid and Sis. Melissa Kitchens September 2008. The committee began to develop ideas to show love and support to the New Hope students attending college.  A resource book was created to provide information on field of study, careers, scholarships and other informative material.
Many improvements were made to the church during 2009. These included a roof for this edifice, amendment to Constitution and By-Laws changing the name of Board of Deacons to Deacons Ministry and Board of Directors to Board of Trustees, website installed, calling post implemented for choirs and Women's Fellowship, and new computers for the office staff.
Final plans for the expansion of this office were completed February 2012 with construction being the final phase.
New Hope Missionary Baptist Church has been a staple in the city of Powder Springs for a long time.  Through faith in GOD and great shepherds to lead the flock, New Hope is still standing.  Below is a list of these great shepherds of New Hope:
Pastors of New Hope Missionary Baptist Church
1st Pastor -   Reverend Seaborn Rucker
2nd Pastor -  Reverend Formby
3rd Pastor -   Reverend M. W. White
4th Pastor -   Reverend Camble
5th Pastor –  Reverend Strickland
6th Pastor –  Reverend Hutchinson
7th Pastor –  Reverend Holts (no records were kept of his leadership)
8th Pastor –  Reverend C. N. Ellis (1925 – 1927)
9th Pastor –  Reverend A. G. Belcher (1927 to 1934)
10th Pastor – Reverend L. H. Barber (1934 to 1946)
11th Pastor – Reverend R. H. Williams (1946 or 1952)
12th Pastor – Reverend W. A. Bowens (1952 to 1967)
13th Pastor – Reverend J. C. Carter (1967 to 1979)
14th Pastor – Reverend B. J. Davis, Sr (1979 to 1987)
15th Pastor – Reverend Ralph Steed (1987 to present)
Our heritage is one to be passed from generation to generation and kept alive by our surviving members and their children.