Welcome To New Hope Missionary Baptist Church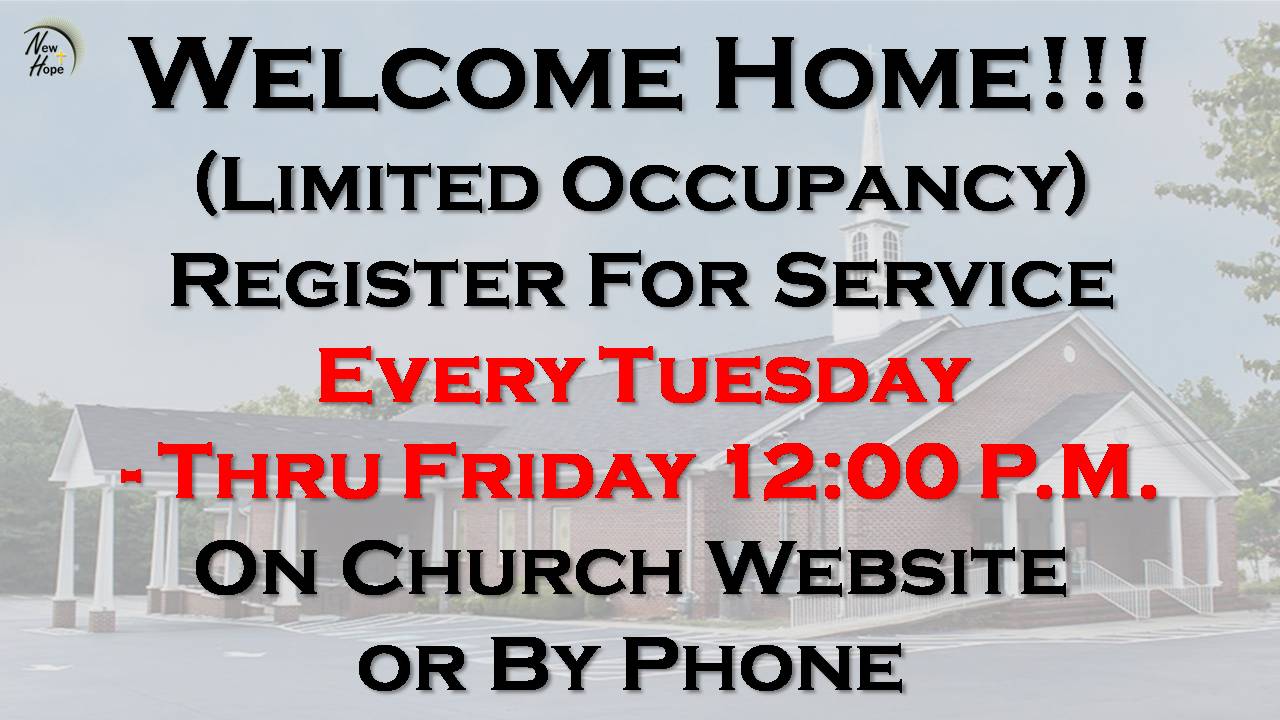 We are glad to welcome you back to fellowship with us in person. Please be sure to register every week to reserve your seat. If you're not comfortable attending in-person service, watch our broadcast live online and on our social media platforms, or listen to our service on your radios from the parking lot.
Today's "Our Daily Bread" Devotional: Rest Well
Come to me, all you who are weary and burdened, and I will give you rest.
Matthew 11:28
Hard Copies of Daily Bread Devotionals Available on Sunday In the Church Vestibule.